4 tags
1 tag
1 tag
1 tag
♓ Pisces
Teariness, anxiety, isolation, when they feel sadness they tend to feel 'all at once', nerves, obsessive/ruminating thinking, remembering everything bad that ever happened to them, crying over insignificant events
2 tags
"Summer romances begin for all kinds of reasons, but when all is said and done,..."
– "Noah" The Notebook
6 tags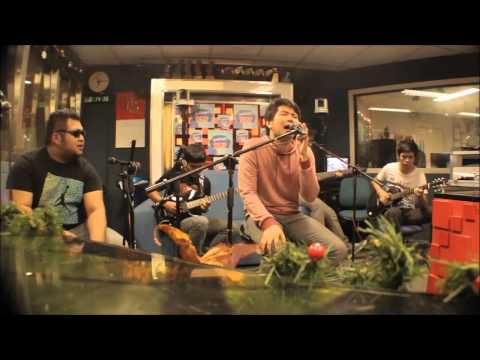 Listen
Im not Bob Ong, Im not PapaJack,Im simply... →
matabangutak: Tandaan isa lang naman ang pinagkaiba ng dalawang ito, tandaan mong parehas lang kayo mag mamahalan, parehas lang kayo dapat mag tiwala sa isat-isa. Ang tanging pinagkaiba lang nito ay ang distansya, hindi ka dapat bias sa LDR na dapat may mas effort, na dapat may mas tiwala, dapat pati sa SDR it is indeed true na dapat nadadaan sa magandang pag-uusap but i guess that lack of...
"Hindi ako magagalit kung hindi mo ako mahal. Hindi ako magagalit kung may mahal..."
– (via matabangutak)
"it's been a year now and here i am revisiting the past where everything..."
4 tags
4 tags
3 tags
2 tags
DIY: Simple Off-Shoulder Top
1. Cut the neckline of the shirt a bit low and wide You may also cut the lining of the sleeves if you want too. :)
6 tags
Watch
Pinoy OS Henyo
4 tags
Week 1: Me, My Friends and US
ME Last week, school was being good to me but that's just for last week! I've been doing good and I go home very late because of my MWF 7-8:30 sched. -.- Yesterday, I was unexpectedly attacked by MR. ULCER and I can't even barely stand. I was vomiting and feeling cold that makes me look more pale than the normal. So because of that, having dinner at Shakey's was postponed...
"When your saddest fear comes creeping in that you never loved me or her or..."
– Taylor Swift, I Knew You Were Trouble
2 tags
2 tags
3 tags
"My daddy said, that the first time you fall in love, it changes you forever and..."
– Nicholas Spark, The Notebook
4 tags
RED
Before the start of the new year, I decided to use my Tumblr again and do blogging stuff since I find myself having more time (i guess) during Friday's. Guilty me for using Instagram to update my Tumblr and Twitter account which makes them a photodump accounts HAHA. So for the first day of 2013, we went out to visit our grandparents and planned to go to church and watch One More Try....
Watch
what's going on in our backyard part 1
3 tags
3 tags
6 tags
1 tag
Since the Start of 2012 I've: →
Cross off what you've done: Gotten a new piercing. Dyed my hair. Ended a relationship. Started a new relationship. Been on a long car/bus journey. Passed an exam. Met someone who's now an important part of my life. Cried on someone's shoulder. Had a massive fight with a boy/girl. Received flowers. Had a Valentine. Written a letter using pen & paper. Gone to see a therapist.  Been...
http://instagr.am/p/Tr5EIVIH8L/ →
2 tags
4 tags
5 tags
4 tags
3 tags
5 tags